Pay Per Click (PPC) Marketing

We deliver pay per click marketing (PPC) on the Google, YSM & MSN networks to increase the volume and quality of traffic to your site.
As marketing professionals, we understand the role that search engine marketing plays in your marketing arsenal. We also know that it is easy to set up a pay per click (PPC) or Adwords campaign, but it can be difficult to continuously reduce the cost per click and increase the number qualified click throughs unless, like us, it's what we do.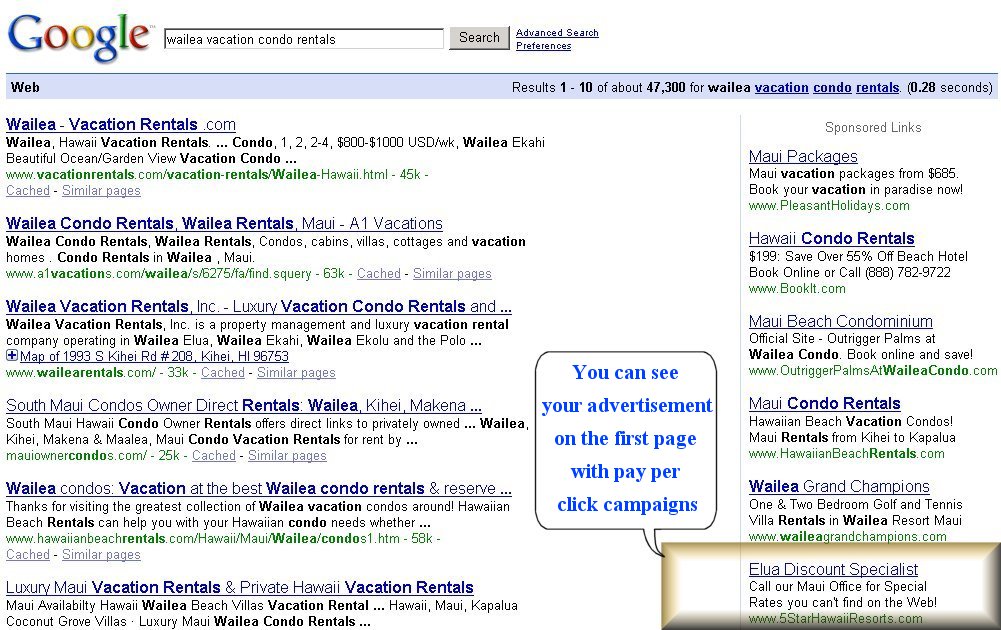 5StarHawaiiResorts.Com - Adwords Ad

New to Pay Per Click Advertising?

Our expert search engine marketers will undertake the keywords research for your products and services, create the first pay per click advertisements and bid for search terms on your behalf. You can be attracting prospects in a matter of hours.
Our expert search engine marketing processes has been developed and refined so you notice faster marketing results!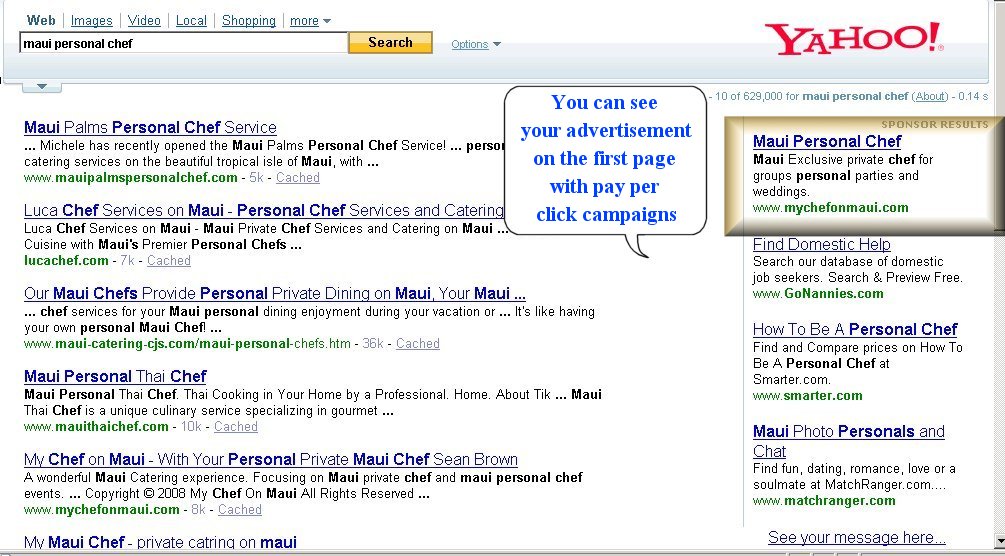 MyChefOnMaui.Com - Pay Per Click Ad

Have Us to Manage Your PPC

Our expert pay per click consultants can take over your active account and optimize and manage the pay per click campaigns on your behalf. We can reduce your cost per click and increase the number of business leads to your website.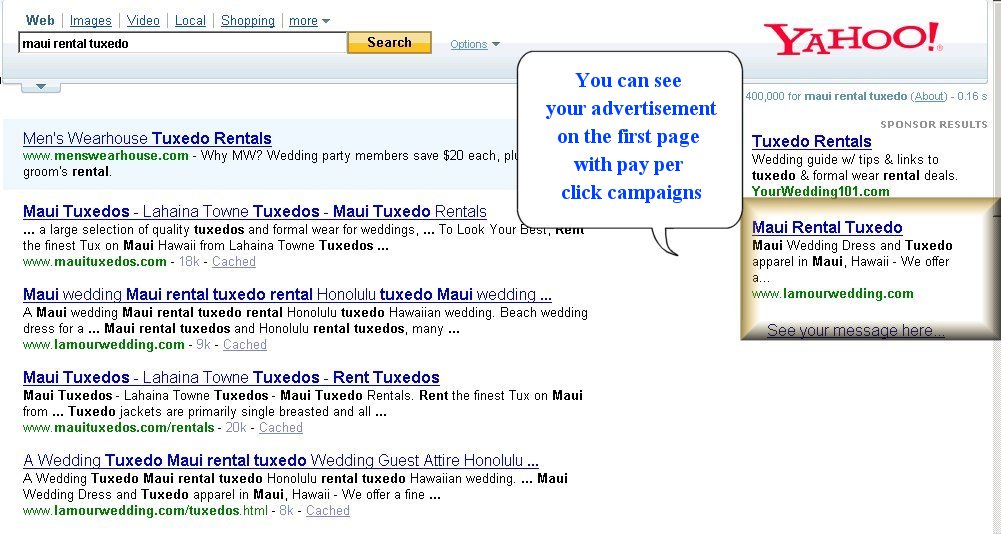 LamourWedding.Com - PayPerClick Ad